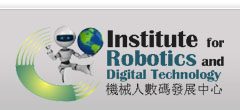 Smart Phone Game Training
---
Introduction
Our training series gives you the power to create the games of your dreams, and, unlike other game creation tools, gives you the chance to get and change the source code of the game creator and design and develop 2D games for personal computers as well as mobile devices.
After our training you can learn a lot about game creation, programming and many other things:
Want to design your own games, but don't know where to begin? Get the answers in our training!
Want to make games for iPhone, iPad, Mac OS X, Windows, Linux, Pocket PC and Windows Mobile? Just make the game and export to the desired platform!
Want to see and change the source code of your game creator tool? Just get it and you will learn a lot about C/C++ programming!
Smart Phone games that can be created after attending our training
Don't worry about systems issues. Create your game and, with few clicks, generate an executable file for Windows, Pocket PC / Windows Mobile, Handheld PC, Windows Mobile-based Smartphones, GP2X and Linux.
You can create your games in a quite intuitive way. Imagine that you have a large table at your disposition. Now, place on the table the objects that compose your game. On this table you can see all your game and have a good notion of the positioning of the objects. Our game editing tool is your large table, your work area where the objects are manipulated in a visual way.
| | | |
| --- | --- | --- |
| Game editing workbench | Export to Smart Phones | The exporting process |
| | | |
Game development is based on events and actions, as in real life. An Event is something that happens during the game, as for example, when the user presses a key, or clicks with the mouse, or when an actor collides with another. Action is what should happen in response to an event.
After the training you can build a game prototype, including graphics and sound, with minimal programming. So, you can test the gameplay and see the game's look and feel before you make the final game concept.
Our tool supports almost all image and audio formats. So, you can use your images, animations, music and sounds in your game project.
By using our tool there is no need to worry about royalties. You are free to create and sell your games and export to your favorable smart phones.
Enrollment
TEL: (852) 3629 8723